The Club at Garden Ridge is a stunning San Antonio wedding venue and event center just north of the city and minutes from New Braunfels. Make your day totally your own with full-day access from getting ready until your loved ones send you away with unforgettable memories.
On your wedding day, you and your closest friends and family are going to experience the unfolding of your love story and the beginning of your next chapter. This is why we do things a little different. Your story, your vision and the opportunity to make the choices that will make your day feel deeply personal so it will reflect the wedding of your dreams.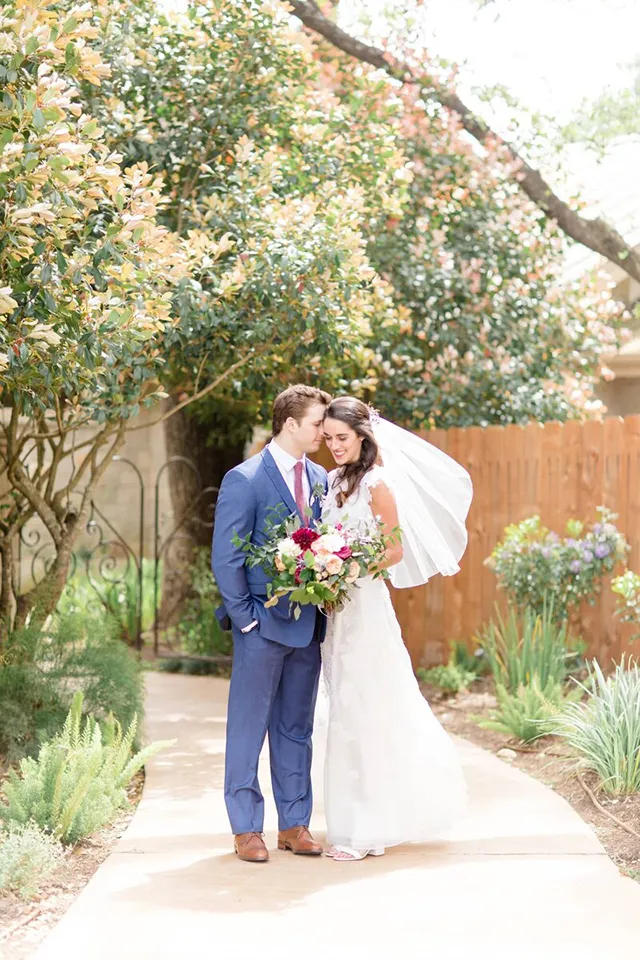 An Intimate San Antonio Event Center & Wedding Venue
Experience the charm of the Texas Hill Country with all of the city conveniences. From the time you arrive until the time you leave at the end of your wedding night, we hope you feel like family and right at home. We will never rush you around and we never host more than one wedding per day. 

Our promise to you is that we will treat you like we want to be treated. Our pricing is simple and transparent—never any surprises. You will always have the freedom to select your vendors and we will remain flexible and adaptable so your vision can come alive. Our neutral space full of architectural treasures is the perfect atmosphere to transform from a black tie affair to a casual garden party, a sleek modern event, a boho vibe or an elegantly rustic celebration.

Whether you have a vision planned out and vendors already in mind or are just beginning to plan and aren't sure what to do next, we will be here. We take pride in your special day and will be here to support and serve you along the way. We will help guide you through a stress-free unforgettable experience.  
Your wedding day begins in the morning when you prepare for your next chapter.   It's time to walk down the aisle where your heart skips a beat right before you become each others forever and then we celebrate.  It's all here in one place!
3 months ago

"Great place for your event. Beautiful fountain and nice staff"

- Chrystina Straughan - Local Guide • 40 reviews • 280 photos
We had the most amazing, easy going experience ever. On our special day, Katie and Kristi made sure we didn't have to worry about anything but getting ready and enjoying our special day. They were absolutely amazing to us. Our ceremony was so beautiful we received so many compliments from our family about our venue and ceremony. Thank you thank you to the Club at Garden Ridge for making this bride extremely happy!